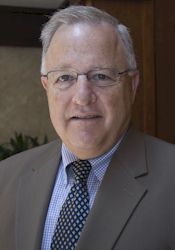 Photo Credit: GBB, Inc.
Harvey W. Gershman has been a staple in the waste industry for almost 40 years. The president of Gershman, Brickner & Bratton, an international management consulting firm based in Fairfax, Va., has seen firsthand the change in the way our nation views and deals with waste as well as on continuing efforts to convert one man's trash into another man's treasure. And he has tracked it all in order to advise his clients on the best way to handle their waste management needs.
Gershman has the ear of some of the most important policymakers in Washington, advising organizations such as the National Center for Resource Recovery, U.S. Environmental Protection Agency (EPA), the U.S. Department of Energy and the Solid Waste Association of North America (SWANA). He has served on several boards and was awarded SWANA's Professional Achievement Award in 1993.
The Northeastern University graduate most recently presented at the Waste Conversion Congress – West Coast in San Jose, Calif. on Dec. 6-7. His presentation, entitled "Different Technologies under the Commercial Microscope." served as a sort of State of the Union for the waste conversion industry. Gershman tracks developments in the field with regards to trends on America's MSW disposal, the number and type of waste-to-energy plants operating and emerging waste-to-energy companies and technologies. By presenting this material in a concise and readable format, Gershman helps us understand where we are and where we need to go.
Although the majority of GBB Inc.'s clients are municipalities that have tended towards more conservative solutions, Gershman stays on top of advancements in the waste conversion field in order to present all possibilities to clients. His philosophy is that the best solution is a 50-50 partnership between waste management systems with significant recycling and waste-to-energy projects.